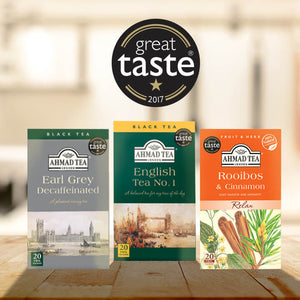 AWARD-WINNING TEAS
The Great Taste Awards are the benchmark for fine food and drink, and renowned for recognising wonderful flavours from around the world.
A number of Ahmad Tea blends have been selected for these awards in recent years, including the coveted Great Taste Producer.
SHOP NOW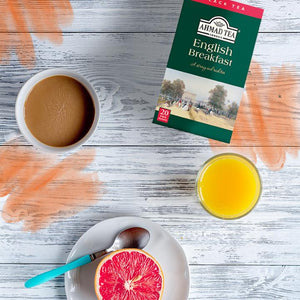 ENGLISH BREAKFAST
Bold, satisfying and deliciously smooth, English Breakfast is the perfect cuppa – any time of the day.
To make this blend, malty Indian Assam is balanced with brisk Ceylon, and bright Kenyan teas. A high proportion of second flush Assam is used to create an invigorating brew full of rich, comforting flavours.
SHOP NOW
TEA FOR WELLBEING
We love the way a good cup of tea can make us feel. Warm and soothing, tea is everything from a morning staple to an afternoon pick-me-up. It is a tradition tied to history or a formal ceremony and a ritual. But we can enjoy tea knowing it has numerous health benefits too. Benefits which can aid the mind, body and soul.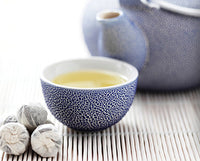 All products sold on this website have been purchased by Parvaneh Pty Ltd directly from Ahmad Tea Ltd or its authorised representatives.